NEWS - ITEM 100
REHAYEM BROTHERS GO HEAD TO HEAD
Date: 7/6/10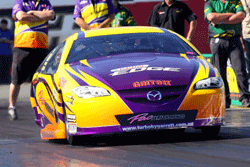 The Castrol EDGE Winternationals at Willowbank Raceway this weekend, will be a special event for all Pac Performance and Rotary fans alike with the two eldest Rehayem brothers, Rocky and George, going head to head for the first time in over 10 years.
The team will consist of the World record holding Mazda 6 and the 2 time National Sport Compact Champion, the MX6, the two fastest current Rotary powered vehicles in the world on the same track, this will be an event not to be missed.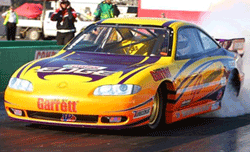 Amongst over 450 racers from all around the country the two brothers will take on the power of the 2J's, flying the rotary flag high and proud in PRO FX.
Make sure you come and support Pac Performance and the Rotaries at Australia's largest Drag Racing event.
For more information on the race schedule and the event checkout: www.willowbank-raceway.com.au . Hope to see you all there!!!
__________________________________________________________