NEWS - ITEM 251
RACEWORKS JOINS MELBOURNE JAMBOREE
Date: 04/10/15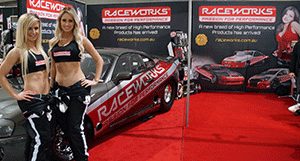 Raceworks is proud to announce their partnership with the Melbourne Jamboree coming to Calder Park Raceway on October 24th.
Raceworks joins the Melbourne Jamboree as Naming Rights to the Modified 10.5 Bracket.
Raceworks products include high performance air, fuel and fluid management components.
The range includes Fuel Pumps, Silicone Hoses, Fuel Rails, Aluminium Fittings, Fuel Injectors, Sensors, Connectors, Ignition leads and supporting hardware. All this and more will be on display at the Raceworks stand in Trader Alley at Melbourne Jamboree.
For more details on Raceworks range visit www.raceworks.com.au or their Facebook page https://www.facebook.com/RaceworksAust