NEWS - ITEM 180
TOYOTA 86 "RAW DRIVING" SKID PAN EXPERIENCE
Date: 15/09/12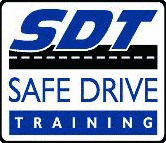 The much anticipated 4 cylinder Toyota 86 is here and brings back affordable rear wheel driving.
Toyota are marketing this car with the tag line Raw Driving and used the drift king Tsuchiya in their Australian TV Commercial. There is massive hype and long-wait lists to buy the car.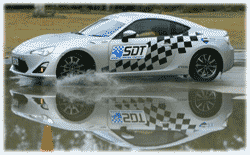 Now car enthusiasts can hire a Toyota 86 for the ultimate raw driving action on the skid pan at the Mt. Cotton Training Centre with SDT - Safe Drive Training.
This car has been enhanced by Fulcrum Suspension (SuperPro Roll Control sway bars, Super Pro bushes, TEIN coilovers), Starfire Tyres, Enkei Wheels and Xtreme Heavy Duty Clutch Kit.
The Toyota 86 is also entered into the 2012 Australian Motorkhana Championships at Willowbank Raceway on October 13/14. Visit the SDT stand at Jamboree to see the car and grab a $10off voucher. Also check out the Project 86 video diary on the SDT Australia You Tube Channel.
For more details on the SDT - Safe Drive Training programs go to www.sdt.com.au
__________________________________________________________