NEWS - ITEM 202
JUST CAR INSURANCE 'NEW SCHOOL SATURDAY' SHOWN'N'SHINE
Date: 5/09/13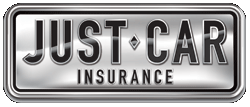 Just Car Insurance, the insurance company that has got modified car owners covered, has certainly got the show'n'shine at Jamboree 2013 covered coming on as naming rights sponsors of New School Saturday.

Dynamic, fresh and full of all sorts just like the Just Car Insurance portfolio of happy clients; New School Saturday will make sure there's as much to see off the track at Jamboree 2013 as there is on.

"Let's face it, the racing can't go on consistently for the duration of the day – teams need time between races, sometimes there's track prep' that needs to be done… but having the Just Car Insurance show'n'shine means that there's always something to see and do," explains Sport Compact Group promoter Ray Box.

In previous years the show'n'shine has attracted industry-acclaimed and highly-awarded show cars from all facets of the scene. "Without naming names, the show'n'shine has always attracted very well-known show cars," insists Ray, making Jamboree a celebration of modified culture at large, not just the country's favourite Sports Compact drag racing event.

"New School Saturday was our way of recognising that the modified car scene is changing, and that enthusiasts aren't just modifying older cars anymore," insists Ray Box, speaking of course about the billion dollar Australian automotive aftermarket which in some instances sees cars rolled straight off the showroom floor and in to workshops for thousands of dollars' worth of custom work, before the first service!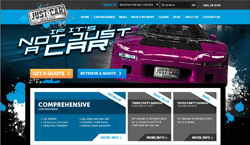 "Younger enthusiasts are modifying newer cars, and they're modifying them differently as well, so New School Saturday was set up for vehicles built in 1985 and onwards," explains Ray of what qualifies a vehicle for entry in to Just Car Insurance's New School Saturday.

Entry to New School Saturday costs $65 and comes with 1 entry pass for the driver of the vehicle and a spectator pass or event T-Shirt, as well as a Jamboree merchandise pack taking the value to over $80, meaning that if you've got a car that makes the cut, it's a cheap and easy way to secure the best parking spot in the house!

Entry in to New School Saturday is not available on the day. Pre-entry can be organised through www.jamboree.com.au and closes at 6pm on September 13, 2013.
For more information on Just Car Insurance, please visit www.justcarinsurance.com.au