NEWS - ITEM 206
DB DRAG RACING SOUND OFF & BASS RACE @ BRIS JAM
Date: 12/09/13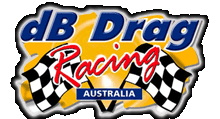 We are proud to announce that the Brisbane Jamboree Sound Off will be an OFFICAL dB Drag Racing Australia event.
dB Drag Racing Australia will also be running the very popular new competition of BASS RACE.
dB Drag Racing is the worlds most widely used car audio sound competition format.Competitors compete against one another to see who has the loudest car stereo system. This is the fundamental basis for a dB Drag Racing event.
DB DRAG RACING CLASSES
DB DRAG RACING CLASSES
Street Stock
Street Trunk
Street A
Street B
Street Max
Super Street No Wall
Super Street 1-2
Super Street 3-4
Super Street 5+
Extreme
1st & 2nd place trophies will be awarded for dB Drag Racing classes.
NOTE: - Classes may be changed depending on entrant numbers. For class rules go to www.dbdragracing.com.au
BASE RACE
Bass Race is an auto sound competition format based on contestant skill and Sound Pressure Level (SPL). In Bass Race, contestants first participate in a qualification process where each participant's SPL is measured. Contestants with similar scores are then grouped together for the elimination portion of the competition. During the elimination rounds, contestants face off in a head-to-head format. The objective is to have the loudest AVERAGE score while playing music without "breaking out" of the class they originally qualified in. This is the fundamental basis for a Bass Race event. It's the drag racing equivalent of "Dial Your Own" for audio enthusiast. For more details on dB Drag Racing checkout their website.
www.dbdragracing.com.au
BASS RACE CLASSES
120.0 dB to 129.9 dB
130.0 dB to 139.9 dB
140.0 dB to 149.9 dB
150.0 dB to 159.9 dB
SOUND OFF REGISTRATION & SCRUTINEERING
The dB Drag Racing registration and scrutineering will between at 8.30am to 9.30am on SUNDAY SEPT 22 with Qualifying from 10.00am and Finals starting at 3pm.
Pre-Entry Fee - $45 and includes:-
- Entry for 1 person

- Vehicle judging

- Option of Discounted Entry Tickets

__________________________________________________________