NEWS - ITEM 227
DISCOUNTED DRAG RACE ENTRIES EXTENdeD
Date: 5/08/14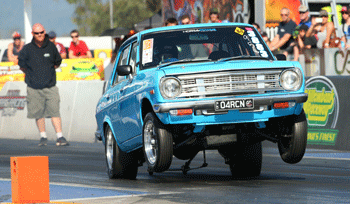 Each year we offer a discounted entry fee to Jamboree drag racing competitors. Discounted drag race entry starts at $100 for a Street Entry, that gets the driver & 1 crew member in or $150 for a Competition Entry (only for ANDRA licence holders), that gets the driver & 3 crew in.
Our 1st cut off was meant to be tomorrow night, August 6th at 6pm. Now normally we shoot a reminder out long before this to remind racers, but this year we just didn't get to it. So we've extended the discounted entry cut off to this Friday, August 8th at 8pm.
After that the entry fee goes up $50 a week until close of entries on August 20th. Hit the link below to enter now. For more entry info click HERE.

__________________________________________________________