NEWS - ITEM 299
TUNERS EDGE ON BOARD FOR JAMBOREE 2018
Date: 8/2/18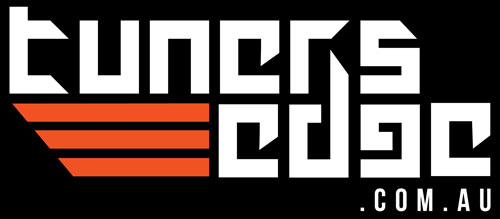 Renewing their commitment to the fastest sport compact drag racing festival in the southern hemisphere, Tuners Edge returns as a presenting partner for the 2018 Honeywell Garrett Jamboree Series.

Through their quality operation and spot-on support and customer service, racers and modified street car fans from around Australia have come to know the name of the Melbourne-based performance parts, accessories and tuning business. Providing highly knowledgeable advice backed by years of building and racing their own vehicles, Tuners Edge are the authorised distributor for many industry-leading brands including EFI equipment, turbos and turbo accessories, tyres, engine parts and much more.
"With thousands of items in stock and direct relationships with manufacturers, Tuners Edge will continue to deliver the kind of service that Jamboree fans demand, and we're proud to welcome them back as presenting sponsors for the 2018 season," Jamboree's Collin Willshire added.
"Jamboree is our kind of event and it was a simple decision to be part of the series again this year," explained Arthur from Tuners Edge. "All of the staff at Tuners Edge live and breathe fast cars and we are extremely excited to see where Jamboree takes us next."
Check out the Tuners Edge Facebook page https://www.facebook.com/tunersedgecoburg/ or for more details visit www.tunersedge.com.au or call 03 9354 6666 during office hours.
Tuners Edge are located at Factory 4/35 Catherine St, Coburg North VIC 3058
The Honeywell Garrett Sydney Jamboree hits Sydney Dragway March 17th. Come and join us and be a part of Australia's premier sport compact drag racing and car culture event. Drag Racing, Show-N-Shine, Sound Off, Dyno & Drift Exhibition, Babe & Bikini Comps, Trader Stalls, Kids Rides and MORE!