NEWS - ITEM 300
MASSIVE NEWS FOR RADIAL RACING IN AUSTRALIA
Date: 16/2/18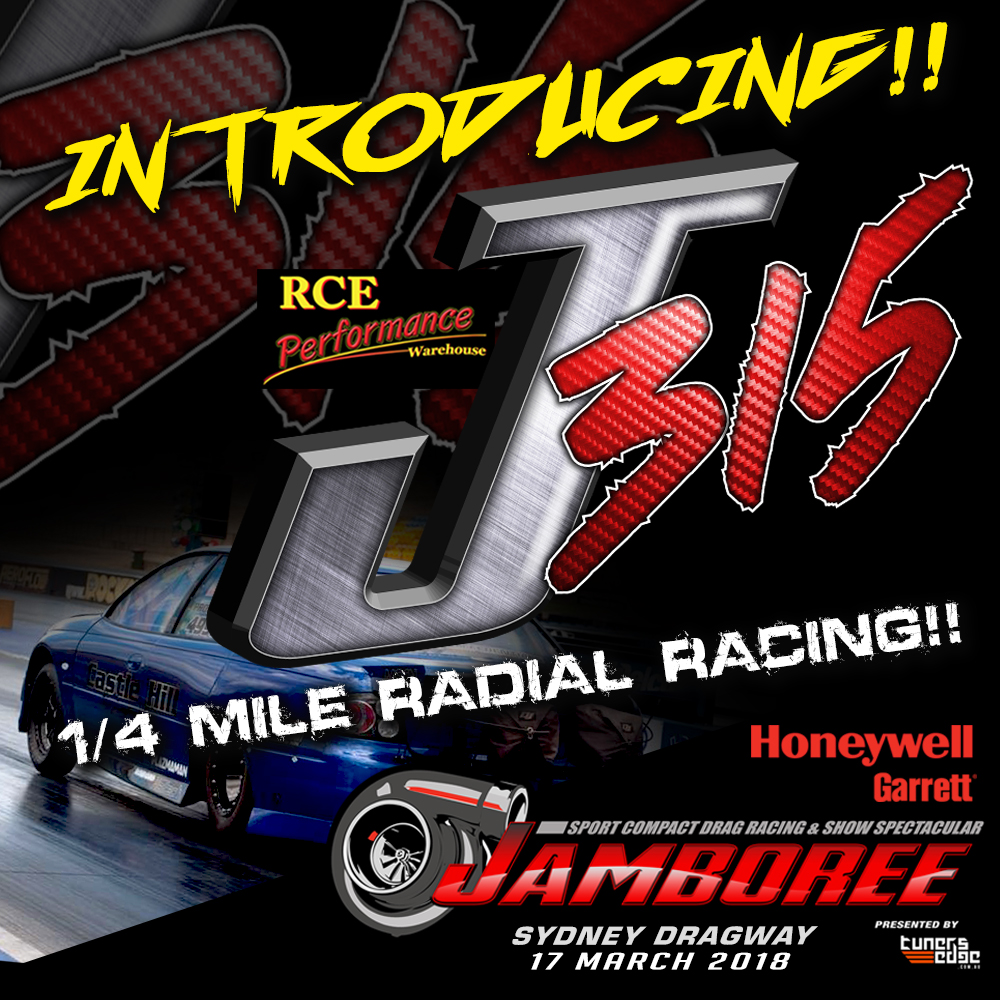 Radial racing has been an important part of Jamboree for almost 15 years, and at this year's Honeywell Garrett Sydney Jamboree it's set to get even bigger, better and faster with the addition of J315!
The J275 category is already the most exciting limited tyre radial class in Australian drag racing, and building on this, Jamboree is proud to announce the addition of a new, quarter mile category for racers on larger radial tyres - Race Car Engineering J315.
Like J275, J315 will run heads-up on a pro tree and the racing format will be Chicago Shootout style. Entrants are limited to a tyre with the maximum size of 315 as indicated on the sidewall. "More and more big-tyre racers are bolting on a pair of radials and seeing what their car is capable of, which is great," explained Jamboree Director Collin Willshire. "The J275 class has been a massive success for Jamboree so it's only natural that we give those racers and vehicles who want to put bigger radials on their cars a place to have a go over the full quarter mile."
Entries for the Honeywell Garrett Sydney Jamboree presented by Tuners Edge are open right now. To enter follow this link ONLINE ENTRY