NEWS - ITEM 309
Date: 19/06/18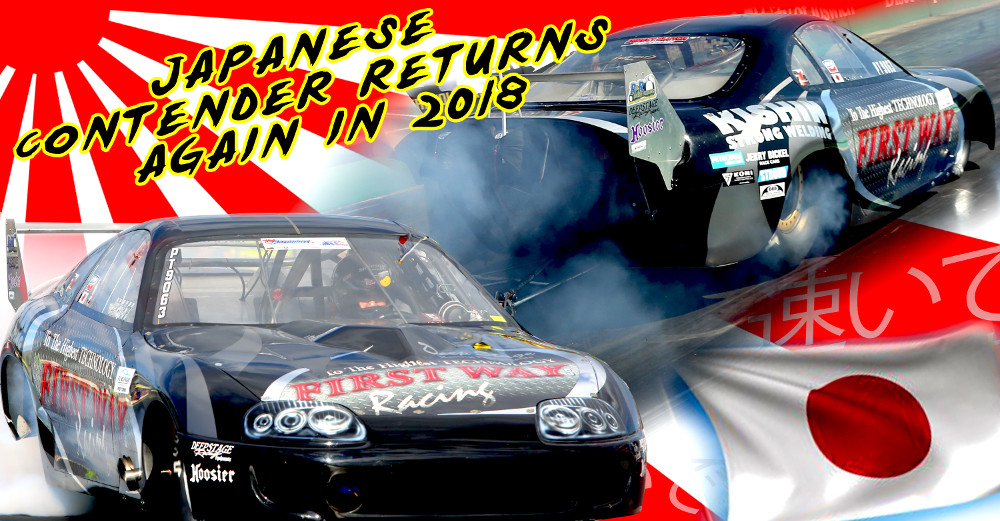 The International line up for the Honeywell Garrett Brisbane Jamboree continues to expand with the announcement today that the Koji Yamaguchi owned and driven Toyota Supra will be back in Australia for the 2018 Brisbane Jamboree.
The Yamaguchi Team Japan's Ultra Quick Supra made its first appearance at the Brisbane Jamboree in 2017 and they are looking to improve their best ever performances in 2018. Team Manager, Takao Ishihara said today "The Brisbane Jamboree is a world class event and we are very excited to be returning for it in 2018. We have been working very hard on the Toyota Supra since the 2017 event and Team Owner / Driver Koji Yamaguchi is expecting big things out of the race car at Brisbane Jamboree. We have recoded our best time of 7.19 seconds over the quarter mile in Japan and with the fantastic traction at Willowbank Raceway we are looking to improve that time"
Jamboree Australia Director Collin Willshire said "Having International Race Teams at the Brisbane Jamboree creates enormous excitement for the event and the race fans, and we are ecstatic that our dear friends Takao and Koji can make it to our event again. These guys don't get to race too often in Japan, but with their experience from the 2017 under their belt, we are sure that their performance will be right up there in amongst the best in the world at this year's event"