NEWS - ITEM 327
JAMBOREE AUSTRALIA WELCOMES FUEL TECH USA AS IHRA PRO MOD PARTNER
Date: 04/03/19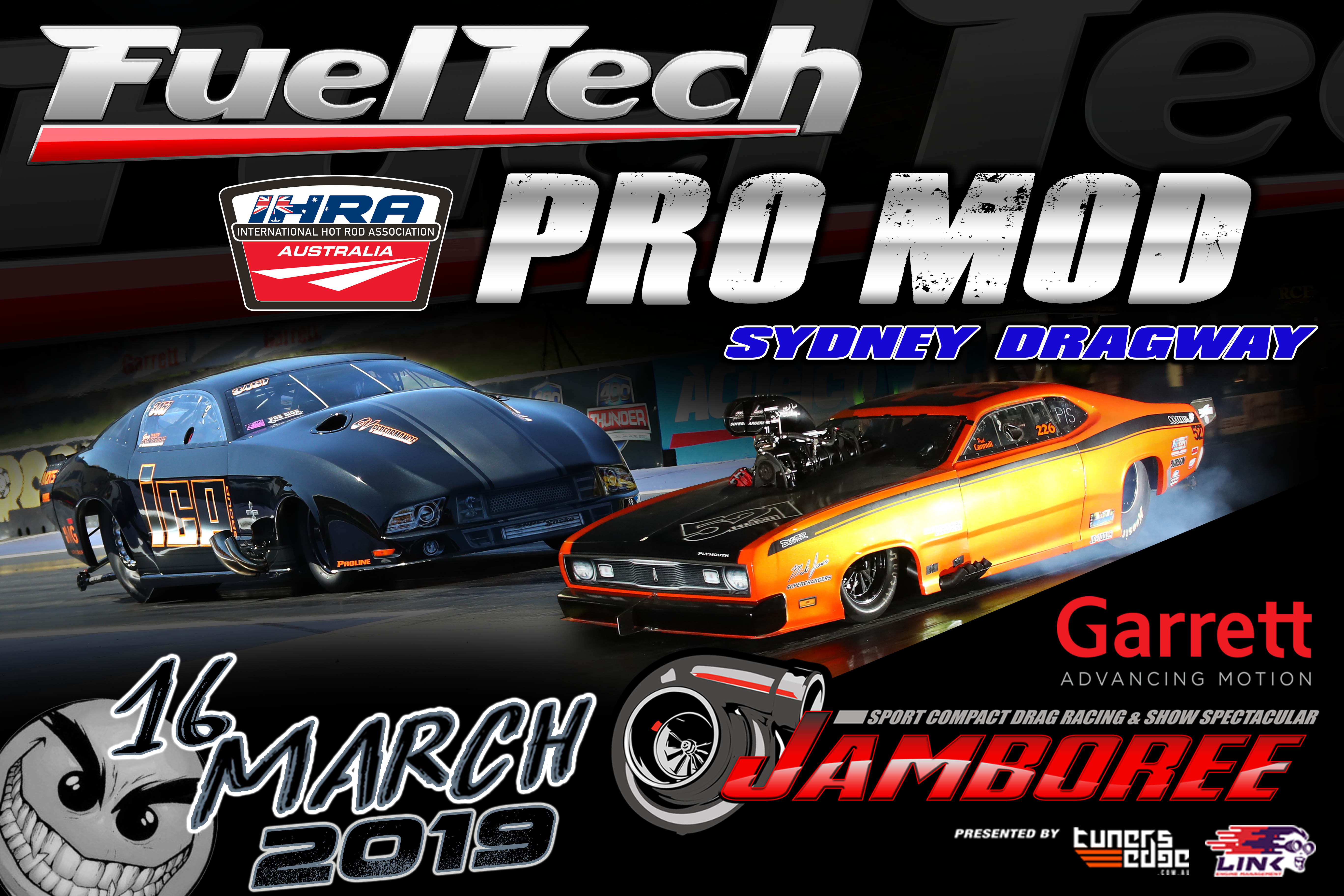 Jamboree Australia Pty Ltd is proud to announce FuelTech USA as the naming rights partner of the IHRA PRO MOD Category at the Garrett Sydney & Brisbane Jamboree events for 2019.

Jamboree Australia Director, Collin Willshire said today "FuelTech USA is an international company specialising in the development and manufacturing of state of the art performance engine management systems, and we cannot wait to promote their products at our Jamboree events"

The FuelTech IHRA PRO MOD Category is a feature category of the Jamboree events and is attracting more and more competitors to the spectacular hi tech Supercharged vs Turbo vs Nitrous competition that race fans have wanted for years. The entry list for the 2019 Garret Sydney Jamboree is strong and features Australian Pro Slammer Champion Paul Mouhayet and Australian Top Fuel Champion Kelly Bettes plus many more.



FuelTech's craftsmanship and technology is built on extreme performance and proof comes from where it matters, the race track. Excellent record-breaking track results on a wide variety of racing classes such as Sportsman, Pro Drag Racing, Circuit, Off-Road, Rally, Motorbike and Marine applications testify Fuel Tech's commitment to attain the best results, everywhere they compete.

The 2019 Garret Sydney Jamboree is on March 16 th at Sydney Dragway and the 2019 Garrett Brisbane Jamboree is on August 24/25 at Willowbank Raceway.

Check out FuelTech USA