NEWS - ITEM 332
HI-TEC OILS GETS SET FOR THE 2019 GARRETT SYDNEY & BRISBANE JAMBOREE'S
Date: 11/12/18
Jamboree Australia and Hi-Tec Oils are looking forward to the launch of their exciting new partnership between the two organisations which will see Hi-Tec Oils as the official oil partner for Jamboree Australia from the Sydney Jamboree. At the same time, the leading Australian lubricants company will also come on-board as Jamboree Australia's official drift club through its Hi-Tec Drift Australia organisation.
"We are very excited to sign-on as the official oil partner and official drift club of Jamboree Australia," Hi-Tec Oils Chief Executive Officer, George Gambino, said.
"We are looking to have a great presence at both the Sydney and Brisbane Jamborees this year – I always say when we go to event's we bring a circus, and it will be no different at these events - you won't miss us!".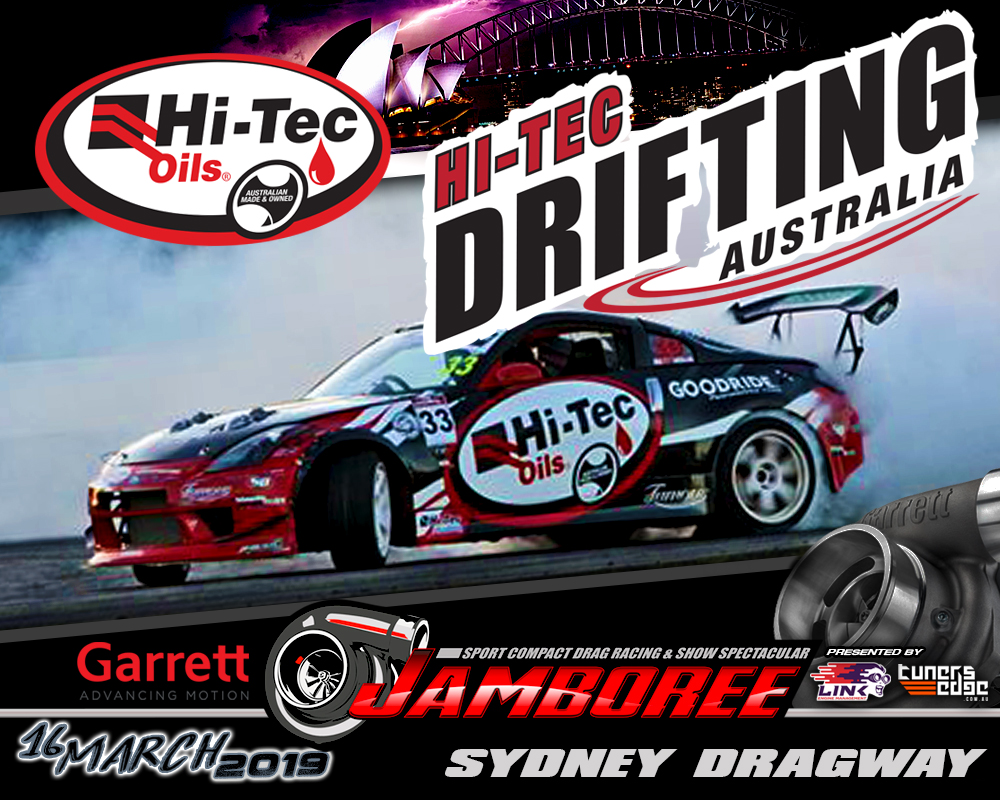 Hi-Tec Oils is an Australian owned company with more than 200 years of total workforce experience in lubricants. It is one of Australia's largest independent oil manufacturers with warehouses in every state and territory of Australia, managed by Hi-Tec Oils staff. Thanks to its state-of-the-art blending plant, the company produces a range of high quality oil products based on its ongoing partnership with leading international base oil and additive suppliers while only using products which meet and exceed the relevant API, SAE and ISO standards.
Jamboree Australia Director Collin Willshire said he was very pleased to welcome Hi-Tec Oils to the Jamboree Australia family.
"Hi-Tec Oils is an exceptionally well-respected brand and to have them throwing their support behind Jamboree Australia is something we are very pleased about," Willshire said.
"It is my highest hope that our racers and spectators will continue the great tradition of supporting the brands that support the sport they love, and get behind Hi-Tec Oils as both our official oil partner and our official drift club."
The 2019 Garret Sydney Jamboree presented by Link ECU and Tuners Edge is being held at Sydney Dragway March 16th
For more information visit Hi-Tec Oils