NEWS - ITEM 348
BRISBANE JAMBOREE LADIES OF SPEED
Date: 21/08/19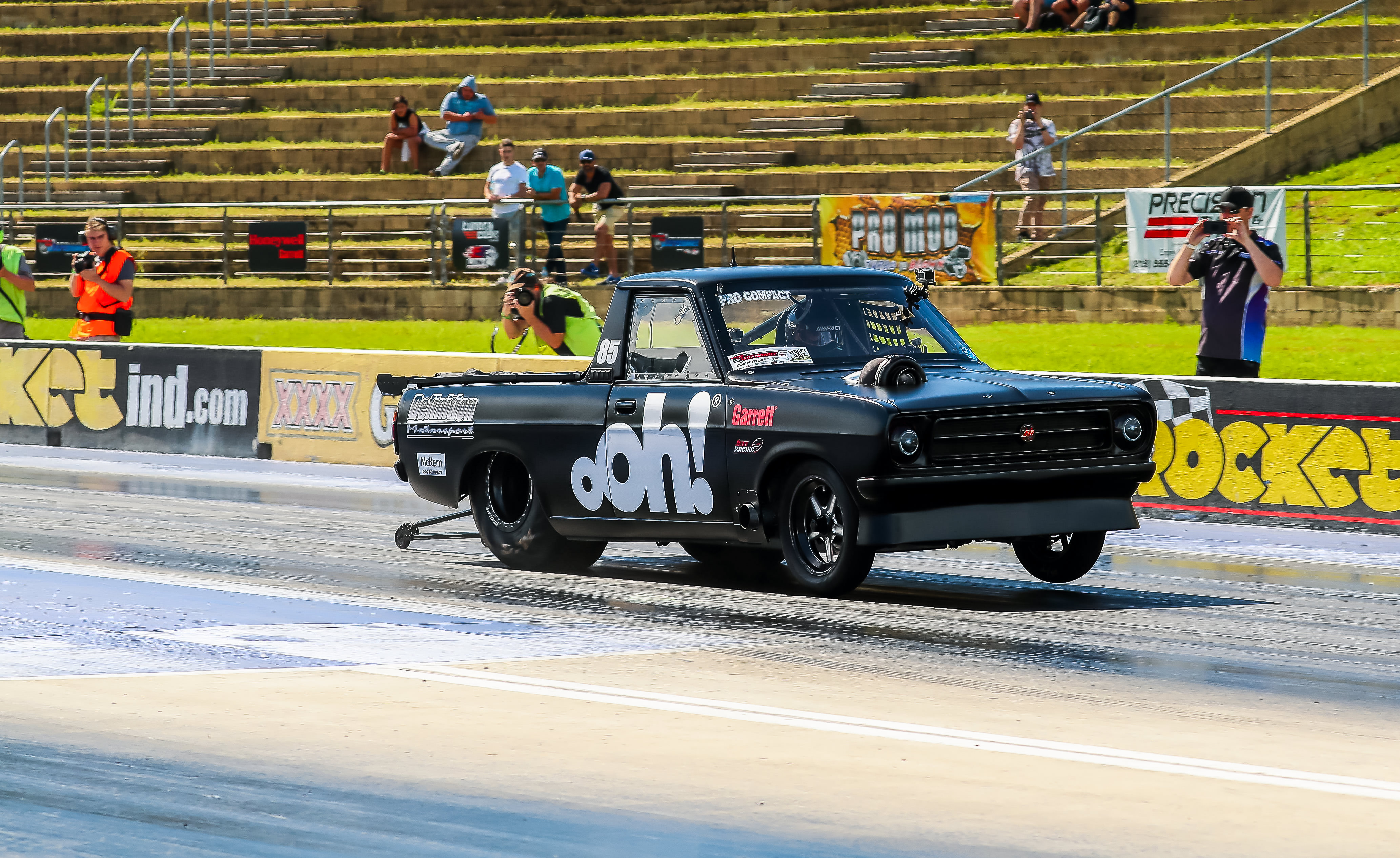 The Ladies of Speed at the 2019 Garrett Advancing Motion Brisbane Jamboree are some of the toughest and quickest racers in the business. Racing everything from Compact Sedans to Dragsters, 4 cylinders to V8's, and Datsun 1200's to Holden Commodores. From all over Australia these women are ready to compete across all categories on an equal battlefield with the men at the Brisbane Jamboree this weekend.
Gina Bullians, behind the wheel of her Turbo 20b Rotary Mazda RX8 is leading the pack of quickest female racers at the 2019 Brisbane Jamboree. Bullians is the only female racer entered in the Factory Xtreme category and currently the quickest female import drag racer in the world with a time of 6.4 seconds.
"Brisbane Jamboree is going to be a big one for us. We have made several upgrades to the car and are very excited to see the improvements. Our aim is to better our time, dropping into the 6.3 zone and run over 220mph." Bullians said about the upcoming Brisbane Jamboree.
Top Fuel Champion Kelly Bettes is the ultimate lady of speed, and this weekend will compete in the Pro Compact bracket behind the wheel of the 6.94 second Jett Racing Turbo 4g63 4-cylinder Datsun 1200 Ute.
"It is great that more and more females are coming into the sports compact scene, they are crazy little cars to drive so when a female is in and getting the job done it is impressive to see as it takes a fair bit of driving skills to drive these cars" says Bettes about competing this weekend with the talented group of female racers.
Of the six racers entered into the Extreme Category, half of them are women and all three of them are in the top ten quickest female racers at Jamboree.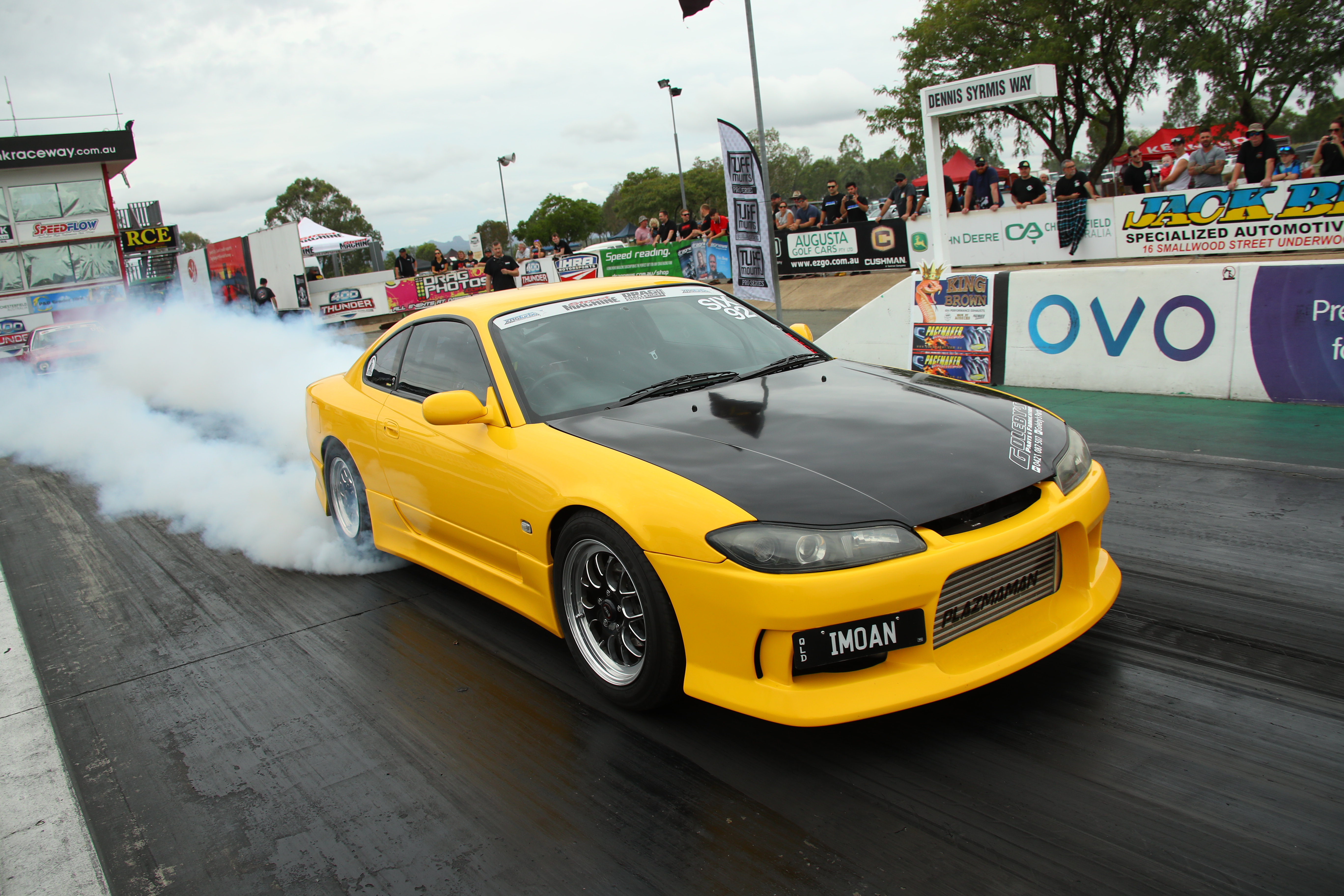 The extreme category promises to be a tight race between the three Queensland women, with Megan Anderson currently running a 7.28 in a 170ci Turbo Dragster, Roxanne Thomas also running 7.28 seconds in a 2.2 litre compound turbo Ecotec Dragster and Emily Williams with a 8.5 in her 250 ci Turbo Ford Dragster.
Competing in J275 are Maria Passos and Tanya Thompson running 7.7 seconds and 7.97 seconds respectively on a radial tyre. Passos will run her 3.7 litre Ford XR 6 Turbo, while Thompson will be dominating in a 377ci Turbo VH Commodore.
Rounding out the top ten Ladies of Speed at the Brisbane Jamboree in the Mod Compact category is Naomi Van Der Togt, running a 9.16 in a 3.0 litre Turbo Nissan Silvia and Street Compact entrants Rebecca Willard with a time of 13.01 in a Subaru Impreza and Dianne Troy running 14.95 seconds in a Datsun 1200 Sedan.
These ten ladies of speed prove that women can compete with men on any level, and are a force to be reckoned with. See the top ten quickest ladies race this weekend at the Brisbane Jamboree from August 24-25.