NEWS - ITEM 349
BIG HITS AND BLUE SKIES AT JAMBOREE QUALIFYING
Date: 28/08/19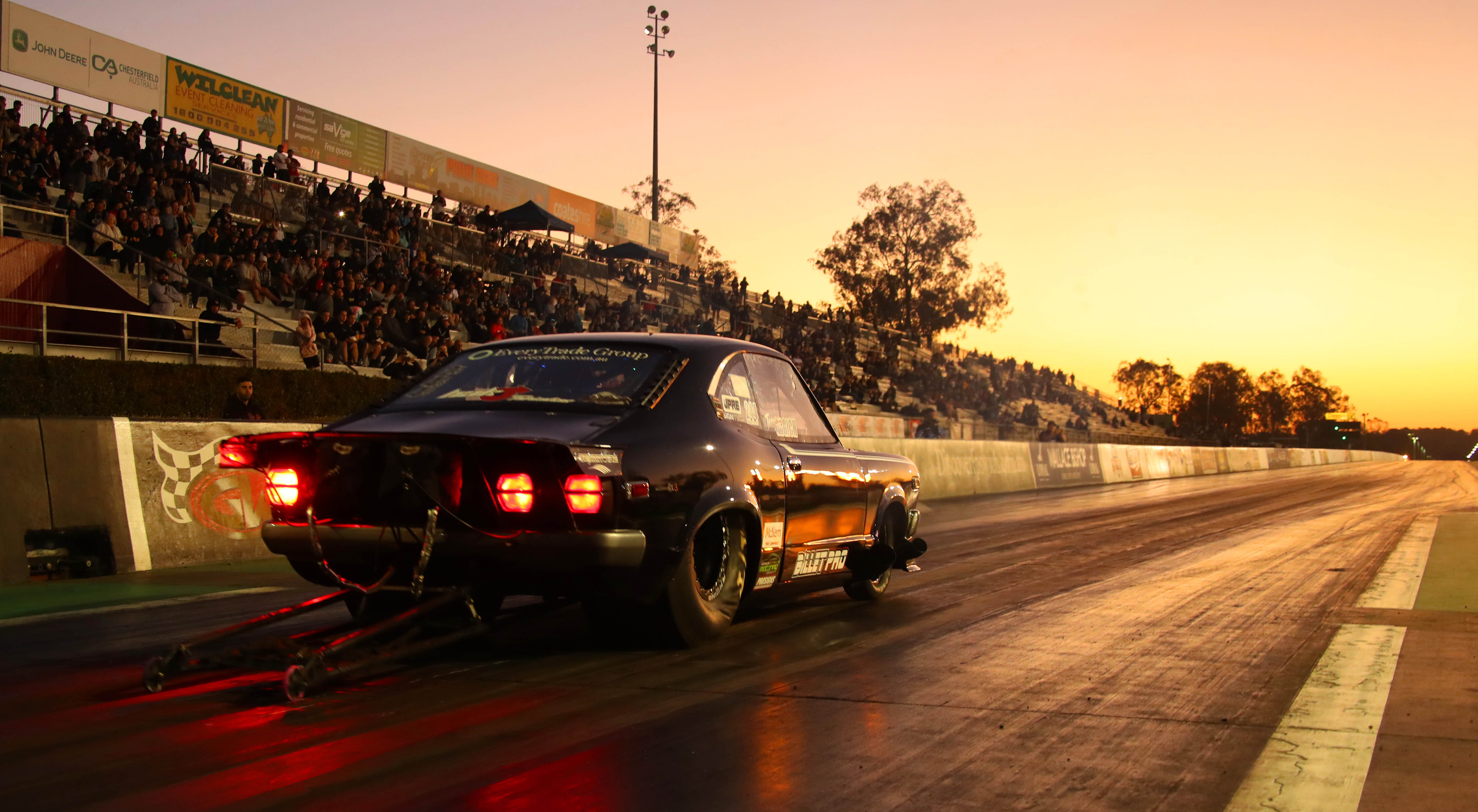 The qualifying action on day one at the 2019 Garrett Advancing Motion Brisbane Jamboree was full of big hits and excitement both on and off track under blue skies.
Anthony Briggs had a shocking crash, with a big slide into the left wall, rolling his Ford TF Cortina six times on the back running a personal best straight off the trailer. Briggs is now recovering in hospital but in good spirits.
In Factory Xtreme, Joe Signorelli ran a personal best of 6.099 at 238mph in his 2jz Celica and in Pro Compact Cory Abbott ran his first ever 200mph pass in his Mazda RX7.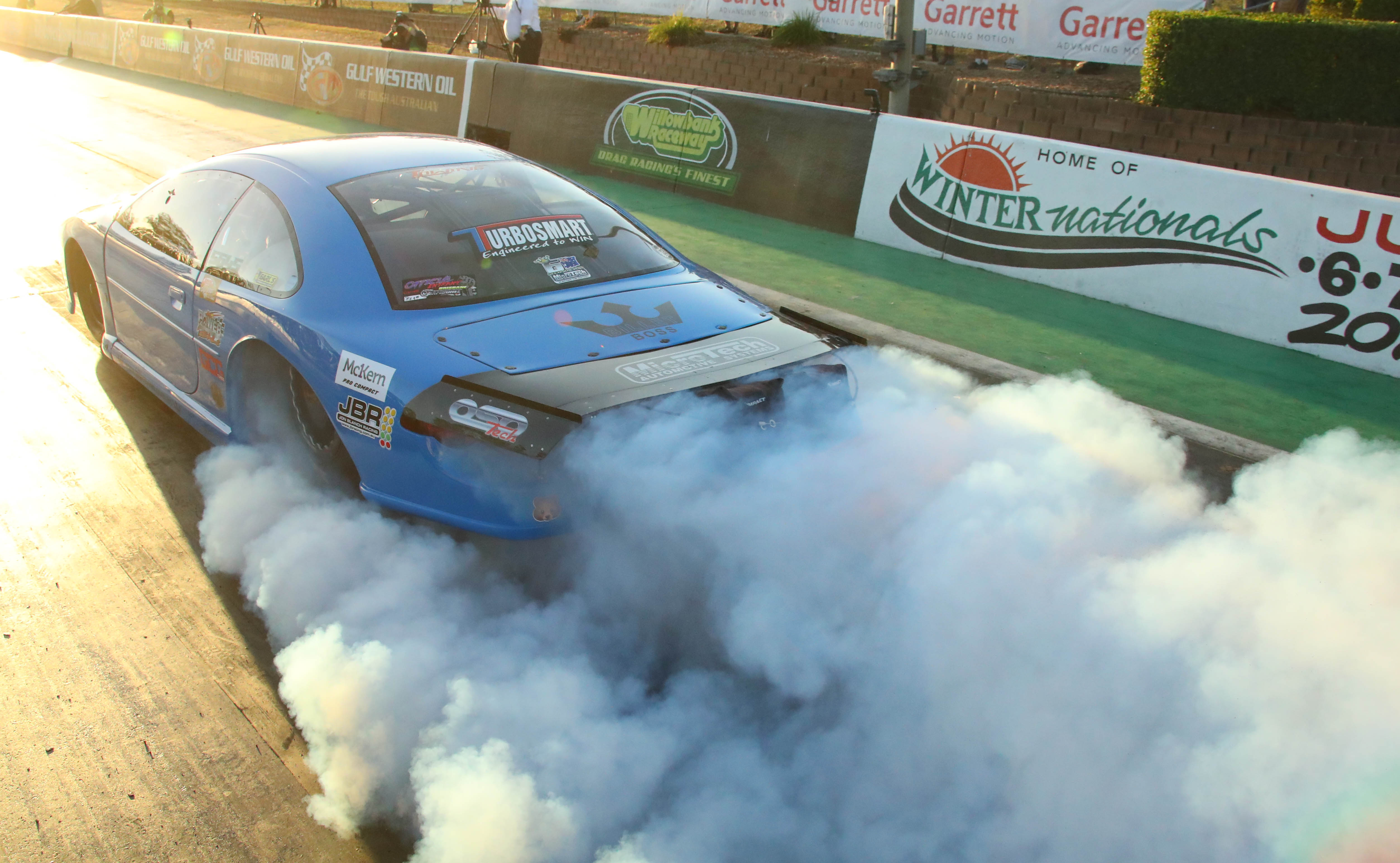 Matt Mingay's Hotwheels Stunt Gymkhana had their first qualifying sessions with 12 of the best drift car drivers in Australia battling it out on the purpose-built course in front of the grandstands full of screaming fans.
At the conclusion of qualifying the PWR Cash Boost was awarded to the racers with the three most consistent runs in qualifying across Factory Xtreme, Pro Turbo and Pro Compact categories. $1000 cheques will be presented to Sam Kiprios in Pro Compact, Jason Payne in Pro Turbo and Mark Jacobsen in Factory Xtreme.
The Jamboree crew also paid tribute to the memory of Darryl Marsh, with family and friends taking his race car down the track one last time and naming the extreme bracket trophy in his honour.
The top qualifiers after day one:
Factory Xtreme - Joe Signorelli – 6.099
Pro Turbo – Jason Payne – 7.028
Pro Compact – Steve Barnett – 6.630
IHRA Pro Mod – Marty Dack – 5.860
J275 – Steve Bezzina - 6.841
J325 – James Horan – 7.329
St 289 - Errol Brittain – 7.812
Mod 10.5 – Rohan Brown – 7.888
Mod Compact – Al Rifai – 7.806
All Motor – Matt Rice – 9.421
Street Compact – Martin Whelan – 9.966
Elimination racing will continue today before the finals at the 2019 Brisbane Jamboree.