NEWS - ITEM 362
JAMBOREE AND GARRETT ADVANCING MOTION ARE ENTERING THE 5TH YEAR OF THEIR PARTNERSHIP
Date: 03/12/19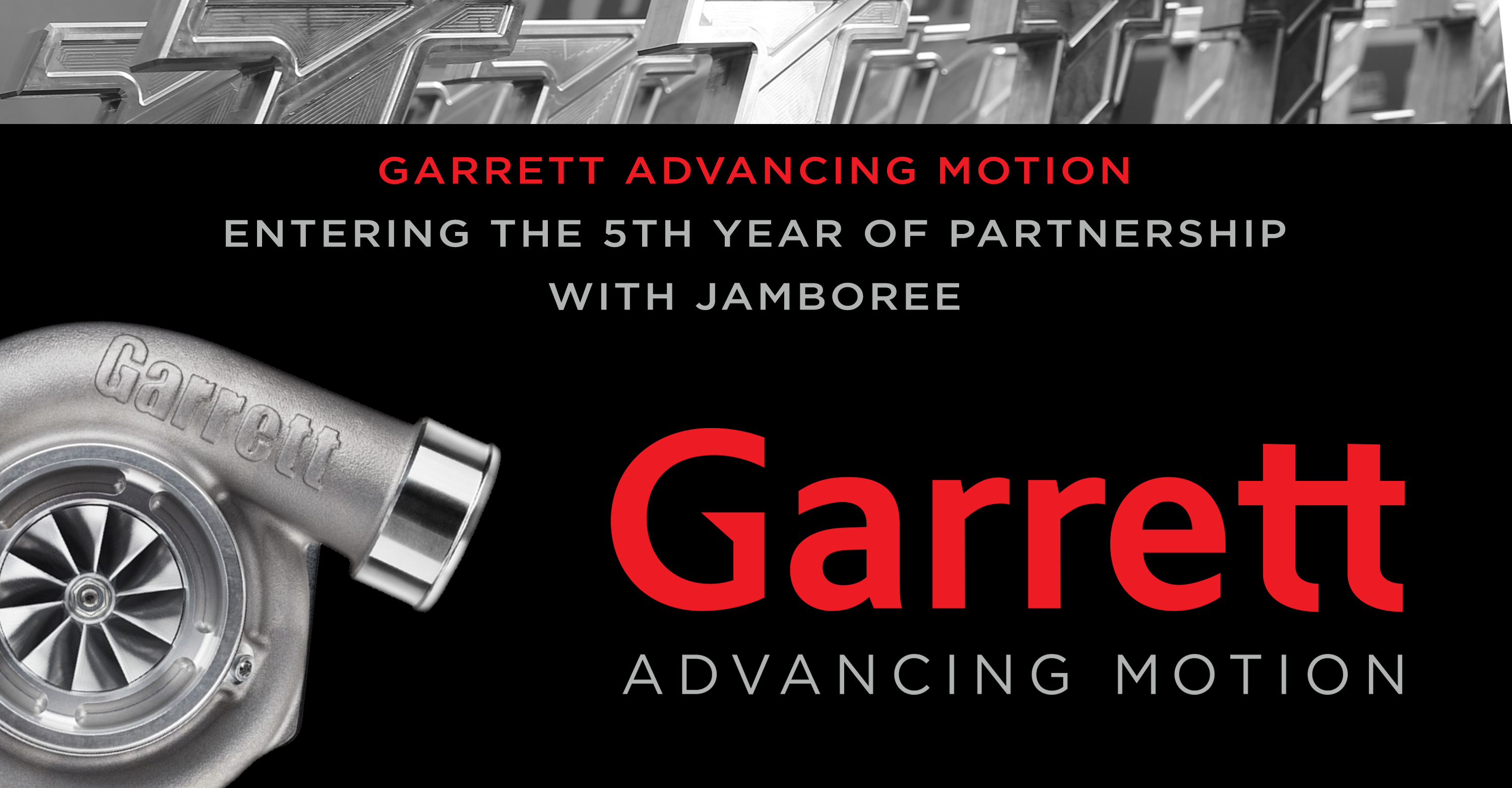 For the past four years Garrett Advancing Motion have been the Naming Rights Partner for the Jamboree Australia events, and 2020 will mark their 5th year partnering with the event!
With over 60 years of Turbo Technology leadership, they are setting new benchmarks in vehicle performance and helping racers push their cars even further.
Paul Carlsson, General Manager of Garrett Advancing Motion Pacific said, "We are excited to not only continue our partnership with Jamboree, but also be able to support the racers with our turbocharger technology and help them put on a show for the spectators."
Series Promotor Collin Willshire also said "not only do we have a very strong partnership with the team at Garrett Advancing Motion but we have built a friendship with them as well, and we are extremely happy that they are continuing to be a part of our iconic event".
Not only will Garrett Advancing Motion continue as the name rights sponsor for 2020 but they will also once again be supplying turbo's as part of a contingency program after each event. As well as having a presence at all Jamboree events, offering both advice and assistance to both current owners of Garrett Turbochargers and those looking to upgrade or make a purchase!
For more information on Garrett Turbos visit https://www.garrettmotion.com/