NEWS - ITEM 372
JAMBO FANS! We caught up with Mr Blueprint Racing - Steven Barnett!
Date: 24/02/20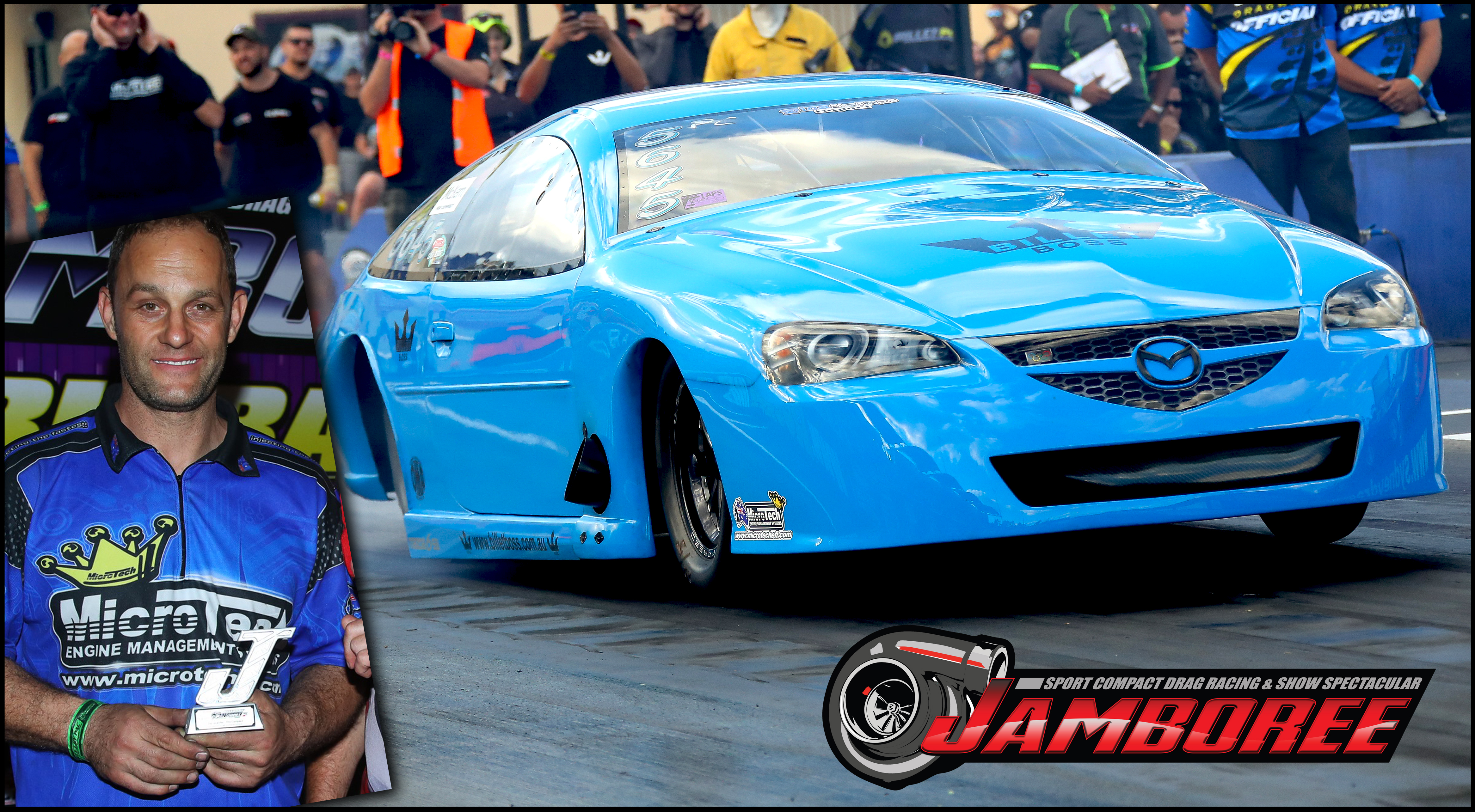 Check out the Q&A below!
You had a mishap at the 2019 Brisbane Jamboree in testing… Unbelievably fixed the car enough to be able to compete the event! Tell us about what you went through and the rewarding feeling of running your PB?

We are a new team and I'm a driver who is learning on the fly. Brisbane Jamboree was a great event for our team to show what we are made of. I have really fond memory's of everyone supporting us to get the car back out. And I want to thank every body again for supporting us.
What changes/repairs have you now made in between events?

We have had the entire car in pieces since the crash. Every nut and bolt has been removed and checked. The chassis has been checked on the Moits chassis jig, the carbon body and front end has been repaired and the car has been completely repaired by Winners Circle Refinishes. Ross from DMA has added some more titanium to try and get the car down to the minimum weight. We have added some more Microtech parts and constructed a complete new wiring harness for the blueprint.
How are you feeling about competing in the car again in 3 week's time?

I am excited about getting back in the car at the Sydney Jamboree, it's been too long with out the smell of methanol ! We are also realistic that we now have a new car again and it will take some time to dial it in again. We want to use this to rebuild our confidence for a big year of racing ahead.
What are your goals for the car and team coming in to Sydney Jamboree?

Our team would like to have a good time at the Sydney Jamboree, we enjoy racing and love it when people come and say hi in the pits so please stop in and say hi.
Tell us about the team of people you have behind the car?

I am SO privileged to have the support of OSO who seems to be behind every fast sport compact car at the moment! He will be here to guide us at Jambo. I am supported by Jon Blanch from JBR and Microtech EFI who never let's me down. Jon's engine building is second to none and our billet Boss engine program is working perfectly. It is so wonderful to have great company's like Power Seals, GCG, Turbosmart and Hurstville Towing on board also. My Crew Jason, Jayden, Nathaniel and Baz should also be mentioned for everything they do!