NEWS - ITEM 374
GARRETT ADVANCING MOTION CONTINUING TO PARTNER WITH THE JAMBOREE FOR THE 6TH YEAR IN A ROW!
Date: 21/05/20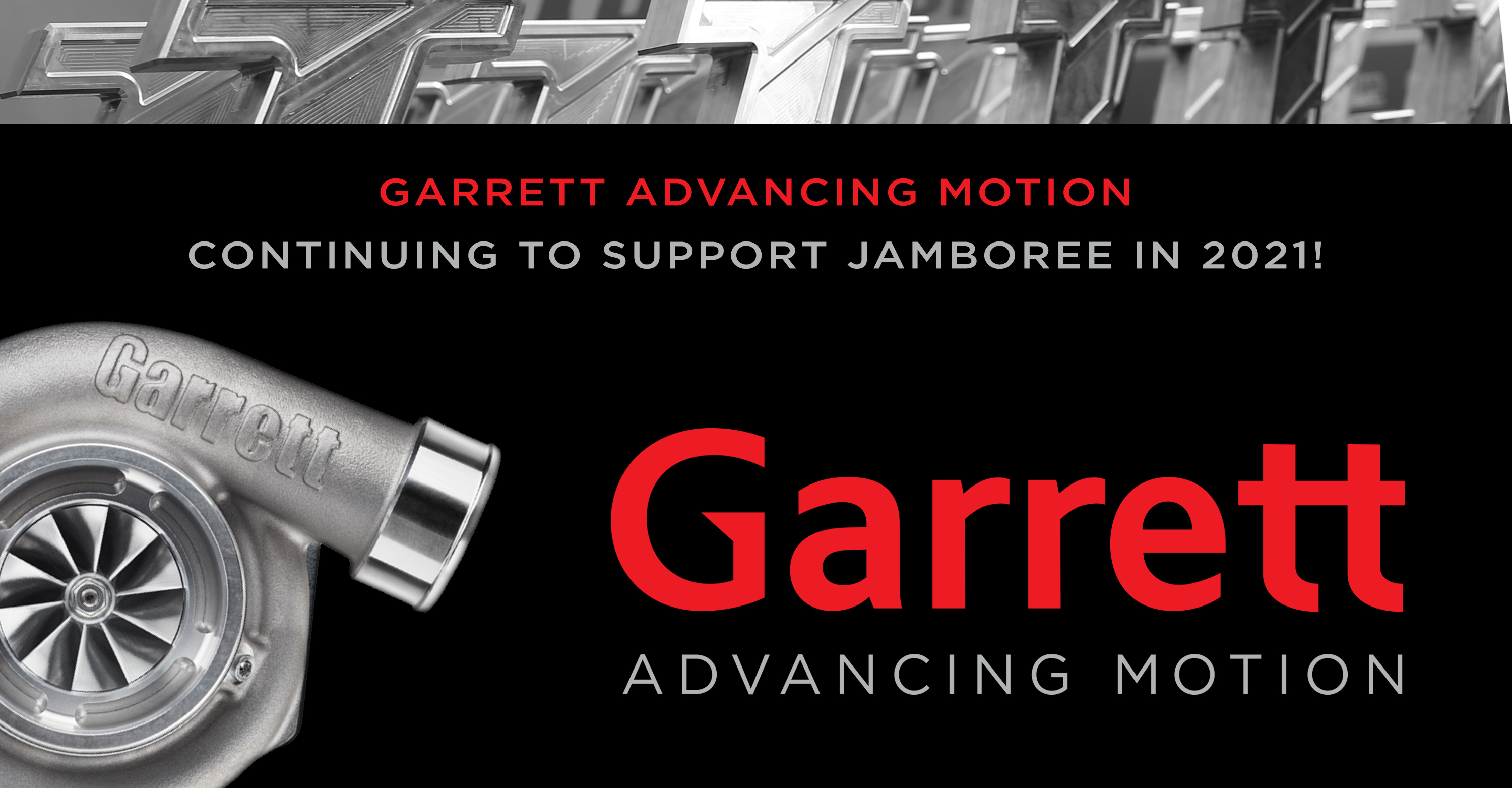 2020 has been a strange year for Motor Racing as a whole. The break away from racing has given many people the chance to finish new race car builds or get new cars on there way, it has surprisingly kept our aftermarket car part industries moving at a great pace!
Garrett Advancing Motion, never showed signs of slowing down throughout 2020 and we at the Jamboree are proud to yet again continue the Naming Rights Partnership with Garrett for the 2021 series!
While we are all very keen to get back to the track, Garrett is particularly excited to get back in amongst the fans for the Sydney Jamboree on March 20th at Sydney Dragway! This year marks the 5th year with Garrett as Naming Rights Partner, and the 6th year of their involvement with Jamboree!
Rob Stafford and Paul Carlsson from Garrett are both very motivated and excited when it comes to the Jamboree Events and the Jamboree is very proud to have long time involvement with Garrett as a company! We value the friendships we have formed as a part of the long-standing Partnership together.
CONTINGENCY PROGRAM BACK IN 2021!

Garrett are also continuing the contingency program in 2021 for our Jamboree competitors! Racers in Street Compact, Street 289, Modified Compact, Modified 10.5 and J275 will have the chance to WIN $3000 worth of Garrett turbocharger products at each Jamboree event!!
For more information on Garrett Products, head to the website.. https://www.garrettmotion.com/