NEWS - ITEM 375
IMPORTANT NOTICE
Date: 17/03/21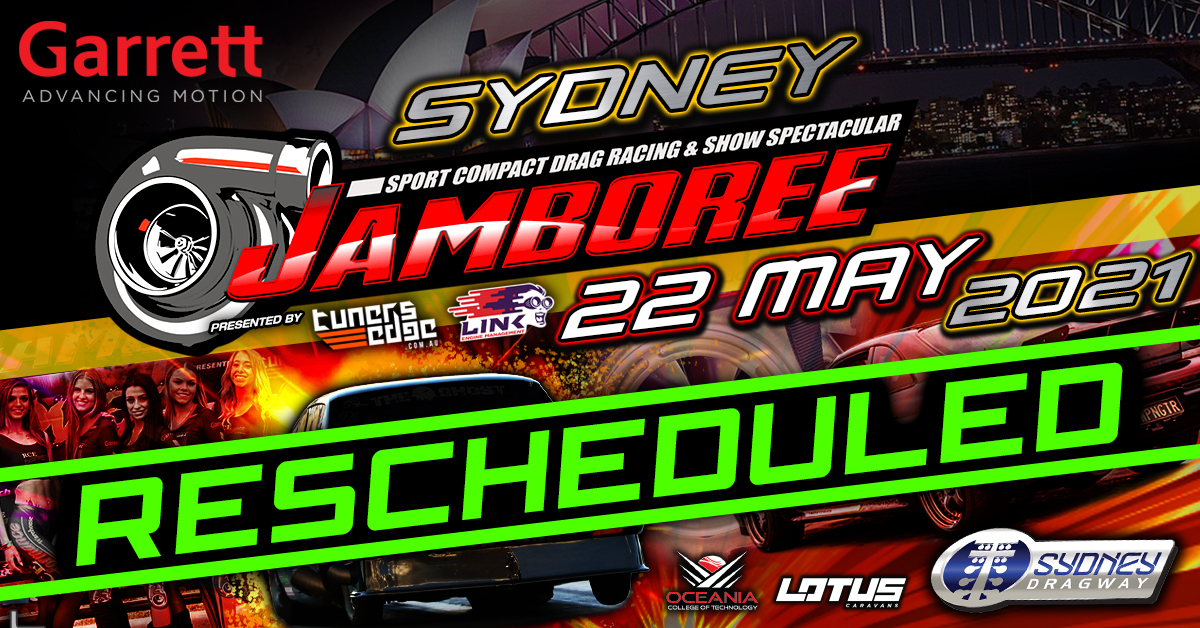 Unfortunately, due to the current weather predictions for this weekend, we have made the decision to RESCHEDULE the 2021 Garrett Sydney Jamboree to Saturday MAY 22ND.
The Thursday/Friday testing days are also RESCHEDULED and will be run prior to the event on May 20 & May 21.We wanted to make this decision early as we have a lot of interstate competitors and spectators travelling to be at the event, also keeping in mind the best interests of the Jamboree event and its viability moving forward.
Since the 2020 Sydney Jamboree cancellation we have been trying to financially recover and this means our ability to keep moving forward with the event for this weekend in hope the weather comes good, is just not viable.
We also have concerns regarding state lockdowns potentially coming into place this week and do not want to put any competitors, spectators or staff in an unfortunate position with trying to get back to their homes.
Jamboree management is terribly disappointed to have to do this, but we look forward to making May 22nd an awesome event for our Racers, Fans and Partners!
Ticket holders from the 2020 Sydney Jamboree event, please hold onto your tickets a little bit longer as you can use these again to gain access to the rescheduled 2021 Sydney Jamboree event.
We hope you all understand and can show positive support of our decision.
Moving forward we hope to see you all at the 2021 Garrett Sydney Jamboree, May 22 at Sydney Dragway!!
For more information… www.jamboree.com.au