NEWS - ITEM 377
2021 GARRETT BRISBANE JAMBOREE RESCHEDULED TO OCTOBER 20/31!
Date: 09/08/21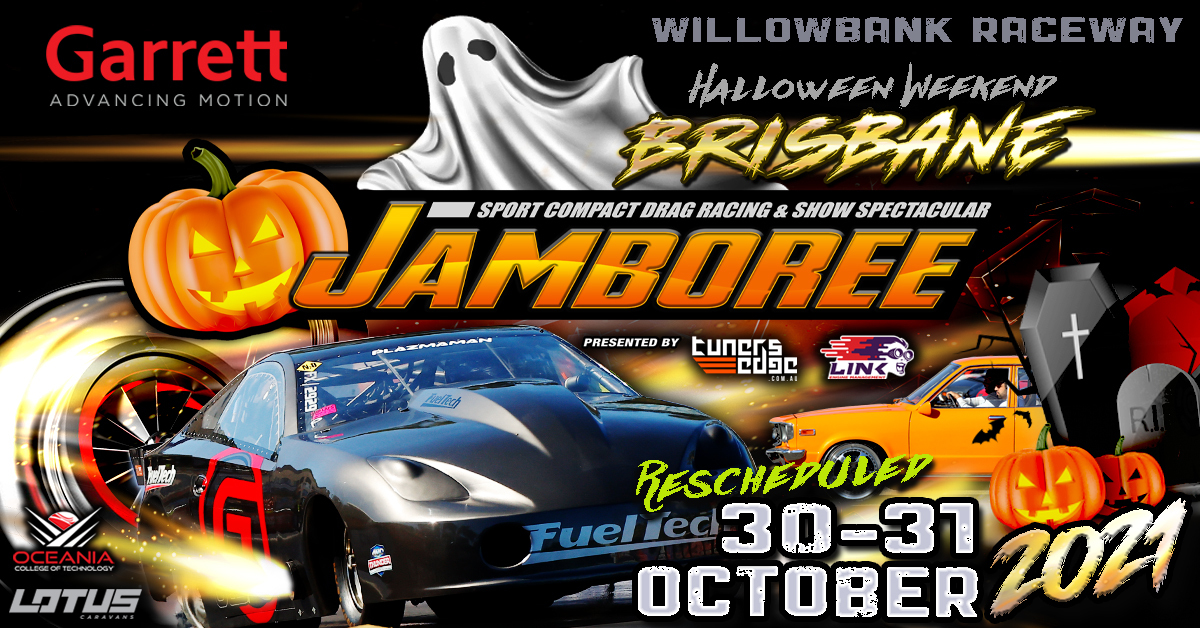 Unfortunately, due to the current government-imposed restrictions in place throughout Southeast Queensland, we have made the difficult decision to RESCHEDULE the 2021 Garrett Brisbane Jamboree to Saturday/Sunday OCTOBER 30/31.
The rescheduled 2021 Garrett Brisbane Jamboree is planned to run over the usual 2-day program with a Halloween flare to it!! We sincerely hope that by this time it is possible for our interstate competitors & spectators to attend the event! Which for many, will be very welcome news!
The Wednesday/Thursday/Friday testing days are also RESCHEDULED and will be run prior to the event on October 27/28/29.
Jamboree Management & Willowbank Raceway is terribly disappointed to have to do this, but we look forward to making October 30/31 an awesome event for our Racers, Fans and Partners!
All Entries for the event & test days will be transferred over to the rescheduled date.
All TICKETS purchased will be automatically transferred to the new dates.
Please advise if you are unable to make it and a full refund will be given.
We hope you all understand and can show support of our decision.
Moving forward we hope to see you all at the 2021 Garrett Brisbane Jamboree, Halloween Weekend – October 30/31 at Willowbank Raceway!!