NEWS - ITEM 379
GARRETT ADVANCING MOTION CONTINUING TO PARTNER WITH THE JAMBOREE
Date: 28/01/22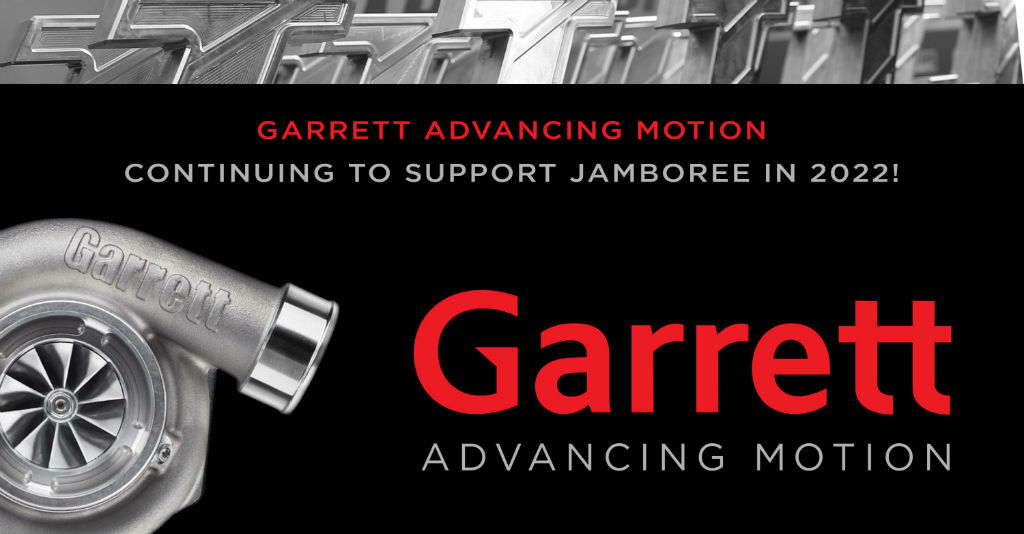 2021 was yet again an interesting year for motorsports and events in general!
Just when we all thought things would be back to normal, COVID just seemed to keep being a big factor in our lives.
Garrett Advancing Motion never showed signs of slowing down throughout 2020 or 2021 and we at the Jamboree are proud that our partnership with Garrett continues to build strength year after year!
Rob & Paul from Garrett are always very keen to be at the Jamboree events, bringing a great display of Garrett products for our competitors and spectators to see in real life.
2022 marks the 6th year with Garrett as Naming Rights Partner, and the 7th year of their involvement with Jamboree!
A truly valued Partnership and Friendship continues on and we along with the support of Garrett are very motivated to make 2022 a great year for Sport Compact racing in Australia!
CONTINGENCY PROGRAM BACK IN 2022!
Garrett are also continuing the contingency program in 2022 for
our Jamboree competitors!
Racers in Street Compact, Street 289, Modified Compact, Modified 10.5 and J275 will have the chance to WIN $3000 worth of Garrett turbocharger products at each Jamboree event!!
For more information on Garrett Products…
head to the website https://www.garrettmotion.com/