NEWS - ITEM 98
POSITION VACANT - JUNIOR FIRST YEAR APPRENTICE
Date: 28/5/10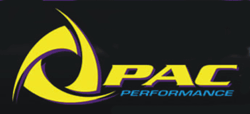 Pac Performance is looking for a Junior 1st year apprentice to join their team. The applicant must have completed a min of Year 10, we would prefer year 12 graduate but not essential. You need to be reliable, punctual and honest. We need a team player that can understand direction as well as work independently when needed.
This is a fast pace environment so you must be confident and have a willingness to learn and have good initiative. No need for prior experience in the industry as we will train but you must be a hard worker and respectful to your peers.
If you fit all this criteria and you think you can make the cut to work with the #1 Rotary workshop in the world send your resume along with references to karen@pacperformance.com.au . No phone applications will be taken.
__________________________________________________________