NEWS - ITEM 260
PARTNER AND TRADER OPPORTUNITIES AVAILABLE AT SYDNEY JAMBOREE
Date: 22/02/16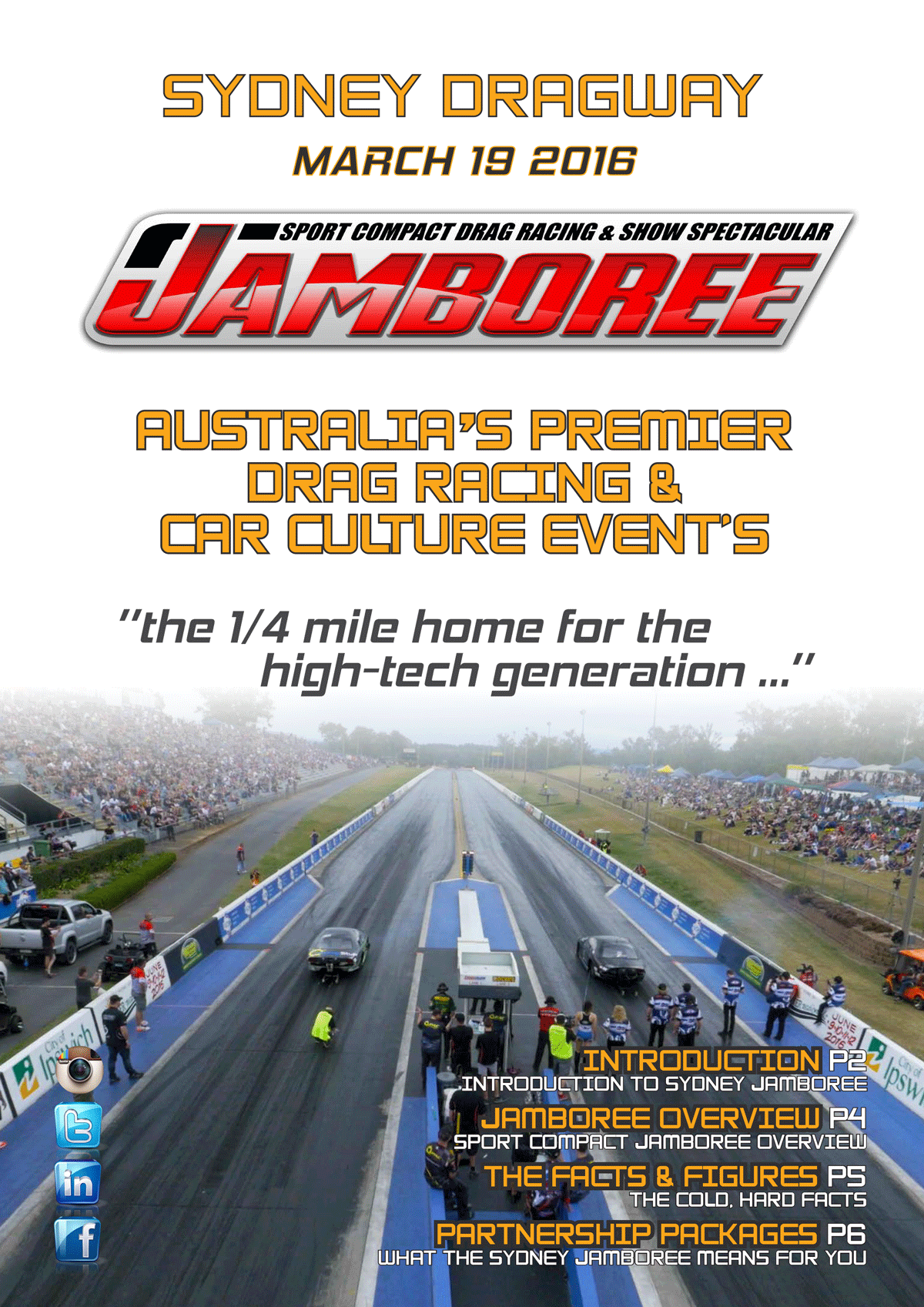 We'd like to take this opportunity to offer your company a chance to be part of the most recognised and respected event in the automotive lifestyle scene.
The Jamboree is the premiere showcase of automotive lifestyle pursuits and in this landmark year, we celebrate our 26th Anniversary as the largest sport compact drag racing event on the planet.
Staged over an epic day/night on Saturday March 19, the Sydney Jamboree is set to ignite the Sydney Dragway like never before. Records will be broken, titles will fall and new champions will be crowned in what is guaranteed to be an intense spectacle of white knuckle drag action.
Alongside 12 separate categories of drag racing scheduled for the weekend, there will be:
* Show-N-Shine static display
* Drift and Dyno Exhibition
* Car Audio Sound Off Comp
* Club & Trader displays
* Babe 'n' Bikini Comps
* FREE kids rides.

And that's just where the fun begins…
Sydney Jamboree is set to be a nonstop, action packed day/night for anyone into hi-tech import cars and the culture, lifestyle and fashion associated with it.. this will be Sydney's most dynamic Sport Compact event of the year. There is no more effective way of reaching your target demographic than partnership participation in 2016 Sydney Jamboree.
The Jamboree recognizes the need for partnership packages to suit a range of budgets, providing affordable, value-for-money packages to suit your requirements and has a comprehensive advertising and marketing campaign in place to ensure maximum exposure for the event and its partners.
For more details on how your business can be a part of this monumental event, please contact Ray on 0411 756 000 or Collin on 0418 156 679 or via email on info@jamboree.com.au