NEWS - ITEM 308
LINK ENGINE MANAGEMENT IS BACK ON A NEW 3 YEAR DEAL
Date: 6/6/18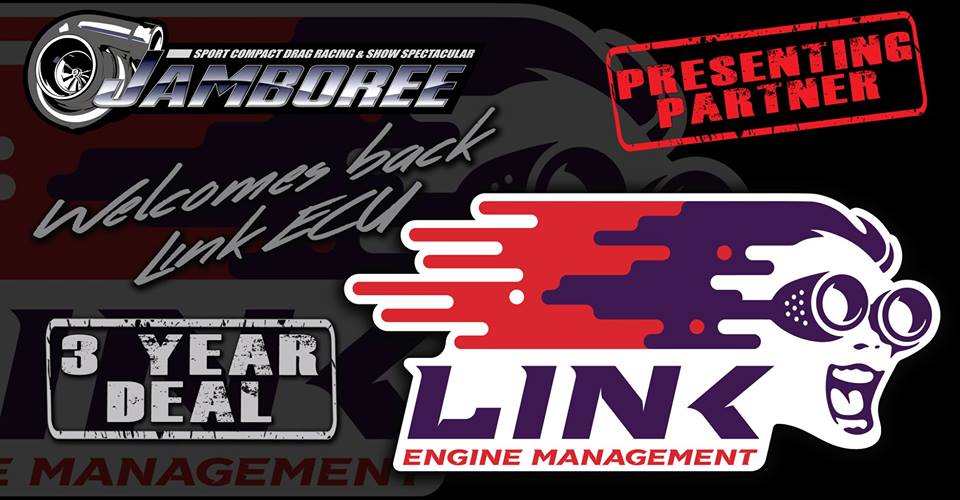 Jamboree Australia Pty Ltd today announces the signing of a new 3 year contract with Link Engine Management (Link ECU) as a premier presenting partner of the Jamboree events right through until 2021.
This news further secures a great future for Jamboree events as Jamboree Director Collin Willshire looks to expand the business of Sports Compact Drag Racing in Australia. "Link ECU have been a strong supporter of our Jamboree Events in Australia in the past and to have them return for the next 3 years at a premier level of support shows great confidence in Jamboree Australia's plans for the future".
Link ECU's Marketing Manager Robert Wiley said that "We have been following Jamboree for a long time, supporting record breaking teams like R.I.P.S Racing, Godzilla Motorsport and and have always been impressed with the quality of the event. We came onboard as a partner last year and seeing it up close, we knew had to be back long term".
Link ECU started 25 years ago and have grown into a world leader in Engine Management Technology, with ECUs and accessories sold in 65 countries by over 1,500 dealers and tuners. They have fulfillment warehouses in Australia and around the world, and they have sales and tech team available 24 hours a day, 7 days a week, to help you get the most out of Link's products.