NEWS - ITEM 336
CASTROL EDGE WORKSHOP CHALLENGE LOCKED IN FOR 2019 GARRETTT SYDNEY AND BRISABNE JAMBOREE'S
Date: 12/03/19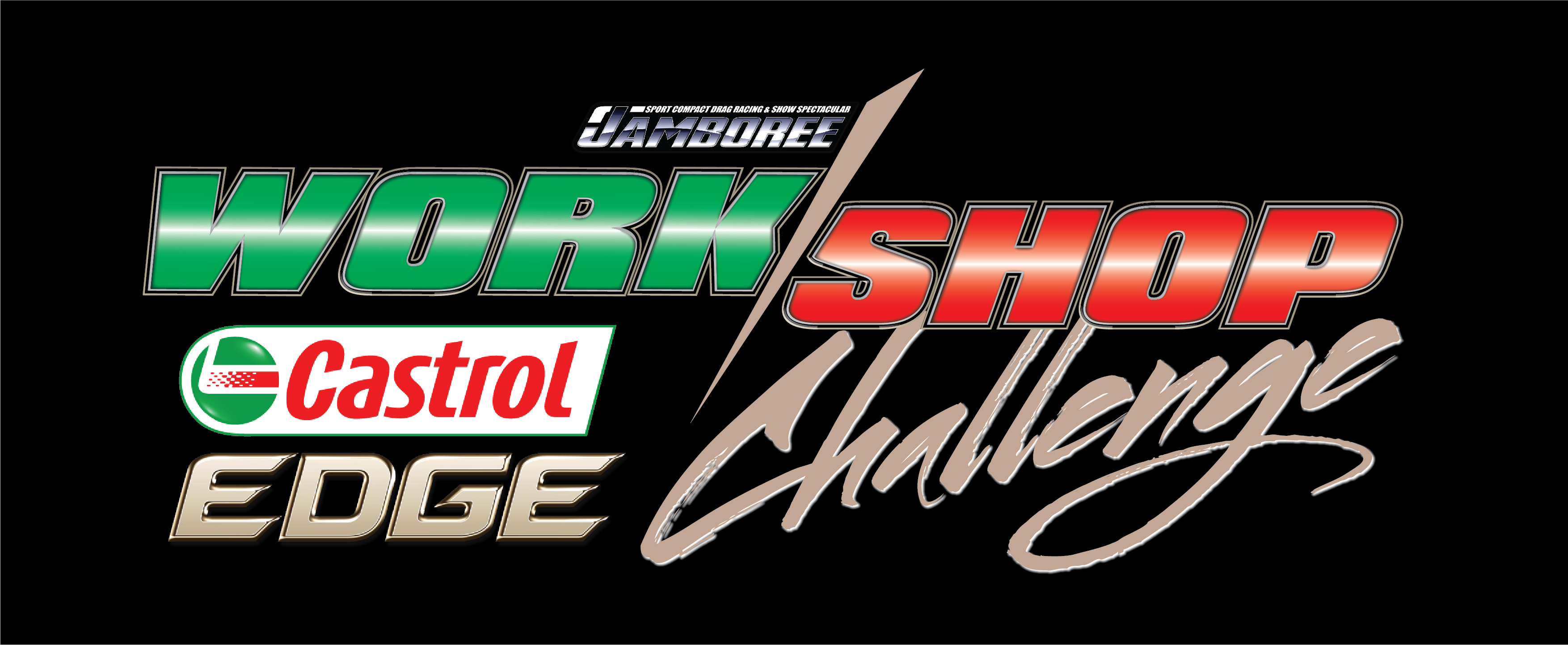 The Castrol EDGE Workshop Challenge is designed to create a Workshop Team competition at Jamboree Events between our first-class race workshops who are all at the top level of Sport Compact Drag Racing. The workshops are the backbone of the Jamboree Events as they are involved in the building or maintaining of many race cars for our racers.
The Castrol EDGE Workshop Challenge competition has been created in such a way that it is fair for all workshops to participate, regardless of size, and all will have a chance to win the prestigious Workshop Challenge Billet J Winner and Runner Up Trophies.
"But that's not all, Jamboree Australia is very conscious of those in need, so we will be presenting a Cheque of $500 to the winning team which will then be forwarded onto and presented to the Jamboree Australia-nominated Charity in the winning team's home-base."
"Castrol Edge is a great brand and a great company to have involved in the Workshop Challenge. Mechanical/Race Car Workshops and Castrol EDGE Oil go hand in hand and we have no doubt that the Workshop Challenge will be a great success story for Castrol EDGE and their workshop customers Australia wide", Jamboree Director Collin Willshire said.
The Castrol EDGE Workshop Challenge will include all nominated workshop competitors from the categories of Modified Compact, Street 289, J275, Pro Compact, Pro Turbo and Factory Xtreme, will provide a Race within a Race at the Garrett Sydney Jamboree and will be a hotly sought after prize amongst the workshops.